January / February love list.
10:00

Throughout these past couple of months I'd been trying a lot of new products, mostly because I'd ran out of a lot of things at the same time, and also because, I like to waste money on materialistic items!



I got my Record player (from Urban Outfitters) for my birthday and it was honestly such a faff to actually get, it kept selling out on the website as it was around Black Friday sales and Christmas, so everyone was after it, anyways after several weeks of messing around we were finally able to get it and I love it, the colour for one is just so beautiful and there's just something special about the sound of a record player, it's very nice on the ears. I also wanted to feature my favourite vinyl at the moment and its the Purity Ring, Another Eternity which a friend gave me for my birthday, those of you who aren't familiar with purity ring, it sounds really dreamy with some dark influences, it sounds bizarre to describe, but I dig it.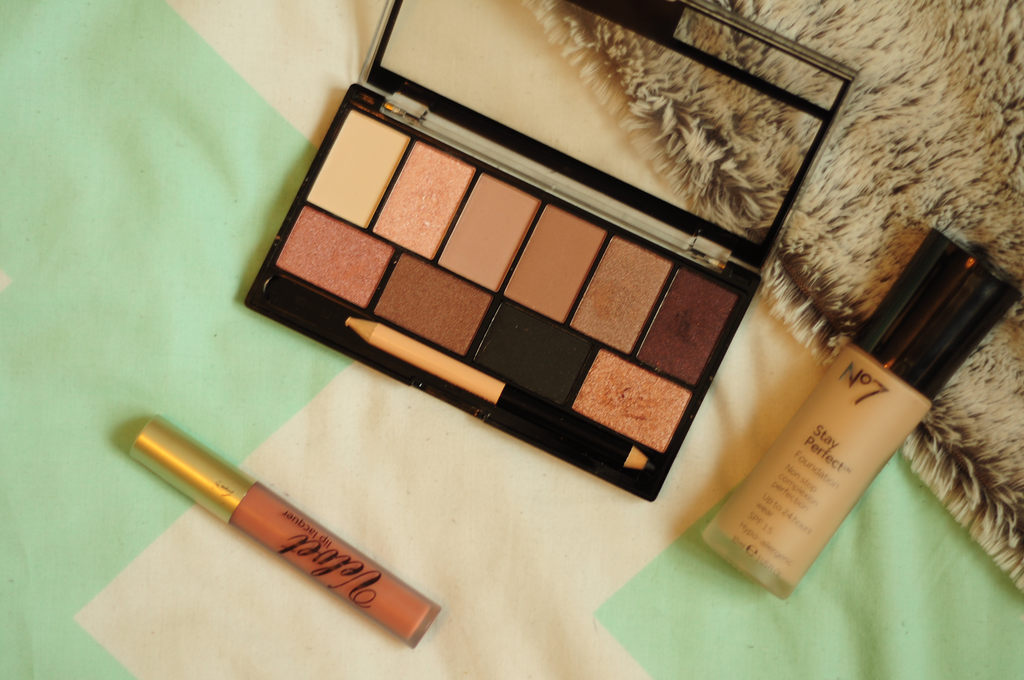 This MUA palette is soooooo beautiful! Just look at the shimmering colours! I actually found out about this palette from Claire, I was watching her snapchat story (not creepy) and she was wearing this amazing colour on her eyes and straight away I had to message her and find out what it was and it turned out to be the second colour from this palette, thanks for replying to me Claire, cause it probably seemed creepy, haha. This MUA Lip Laquer (Shade: Tranquillity) has pretty much been my lip colour throughout the most of January and the whole of February, it's such a beautiful colour, it's like a brown toned nude and dries matte, which is my fav, also another plus is it smells kinda like red bull and I love red bull. I needed a new foundation to try and decided to go back to an old favourite after Boots finally saying on their website that they are now cruelty free (yippe!) and I just can't fault this No. 7 Foundation, its the right consistency for me, not too runny and not too thick, the coverage is perfect and it stays on pretty much all day, so glad Ive gone back to it.



I did an outfit post a couple of weeks back featuring these Topshop Mom Jeans and I just really love wearing them at the moment, it's a really nice change from skinny jeans and I like how they can make an outfit look relaxed but still stylish. Like I said, I did an outfit post, so if you wanted to read more about them, you can do so here,

So that was my Love list for January & February, were any of these in your favourites?
Zelah♥