Friday, I'm in love.
17:56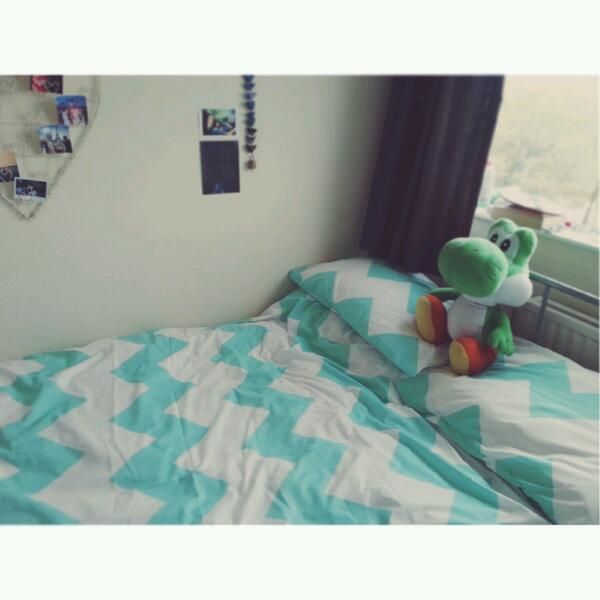 The past couple of weeks have been pretty good to me, so it felt right to do one of these posts!
This week..
I
got a job in Monsoon/Accessorize (last week) and I've been getting on so well, I've been really enjoying it, which I'm surprised about, as I thought I'd find it very difficult at first.
N
ew duvet cover! (in the picture)
N
ice breezy days, but not hot days, I'm not okay with that.
A
nother smock dress! Hopefully summer will treat me better in this dress!
S
oothers! And cherry flavoured throat spray, that's battling my sore throat!
M
y family & friends for they're support, and encouragement with my new job.
♥
I'd also just like to say thank you to those who have wished me well with my new job via twitter & blog posts, this community is honestly amazing, you're all the best!
♥♥
Merci
♥