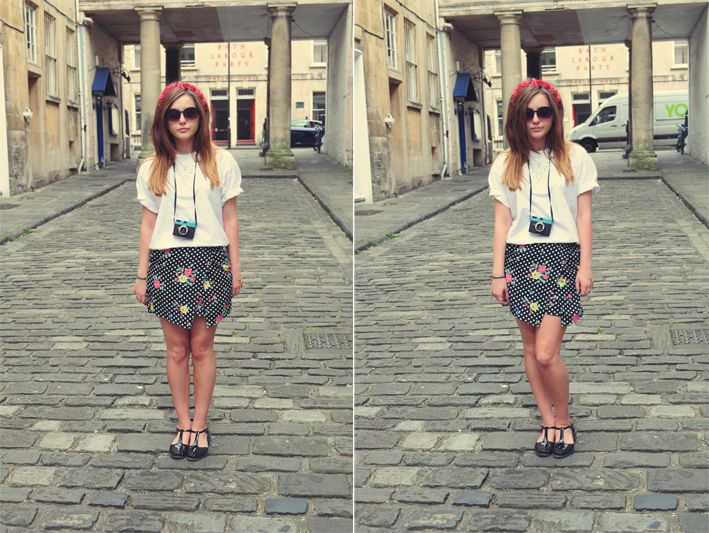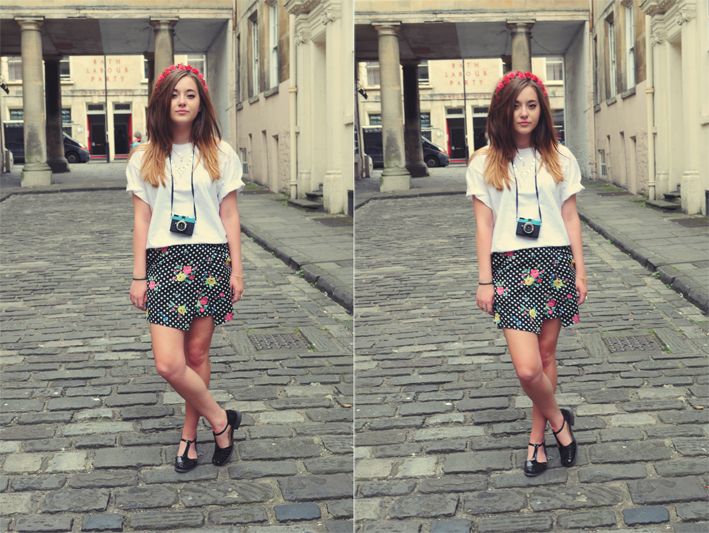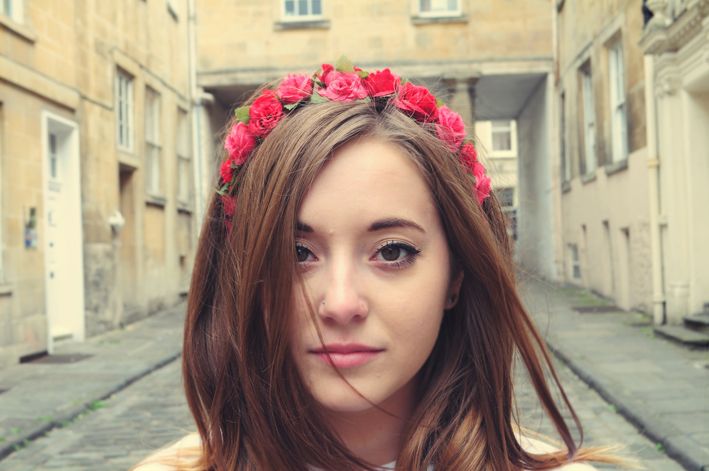 White top - Housemates
Skort - Primark
Floral crown - Accessorize
Shoes - Primark
Nails - Barry M, Blueberry
Rings - Accessorize, Ebay
Bracelet ring - Primark
Sunnies - Accessorize

Sorry about the misserable face in most of these, it was a pretty hot day. I can't deal with heat. (soz)
Anyways I've tried being a bit more adventurous with this hot weather and experimenting a bit with different outfits, I did kind of fall into the habit of 'Smock dresses all day every day' which is still great, but it wasn't that inspiring.
Wearing a white top was so odd for me, I didn't feel like myself and was tempted to wear something else, but I stuck it out, and this is now probably one of my favourite summer outfits. I've also tried getting used to going bare leg, which I used to hate but when it's this hot, it's either sizzle or ditch the tights, and I'm actually feeling good about it, I'm slowly making these little changes to embrace this weather a little bit.
I'm still counting down the days to Autumn so I can get my layering back on though, you can't take the sweater out of the girl. Never ever.