Christmas goodies | 2013
15:59
Hey :3 I've enjoyed reading what everyone else got for Christmas so thought I would share all my goodies with you all. I was spoiled quite a lot by my mum, which I'm extremely grateful for, but she definitely went a bit over board!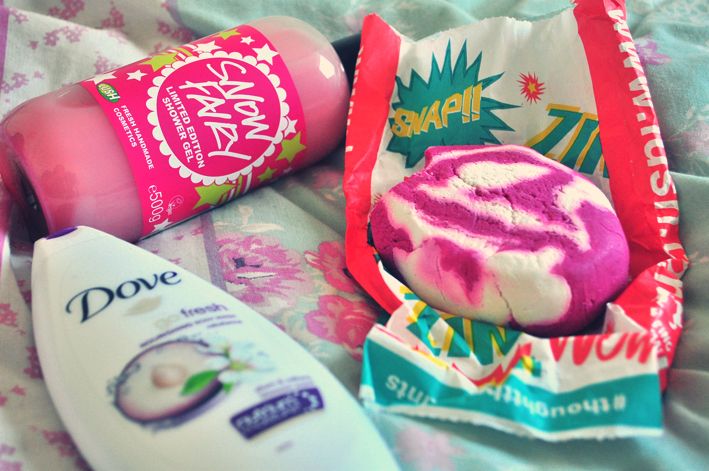 Every blogger knows about Snow Fairy, so they can imagine the HUGE grin I had on my face when I opened this. It seems my 'subtle' hints to my boyfriend ("get me Snow Fairy for Christmas plz") paid off and I'm so happy. The Comforter bubble smells amaazing! It's lovely teamed with Snow Fairy for a sweet bath, it's funny actually, me and my boyfriend both got each other this. (yes, my boyfriend likes pink baths) The Dove body wash was from my mum and it smells sooo good!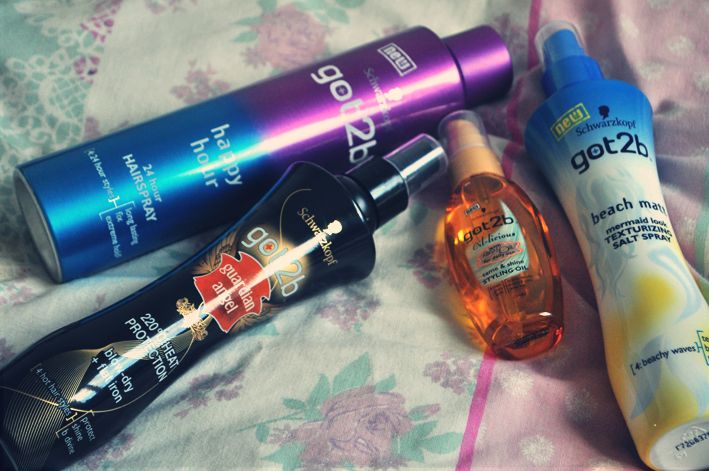 A load of Schwarzkopf products from my mum, which I was surprised about, they all smell amazing (except for the hairspray) I already had the salt spray, but am really excited to try out these other products.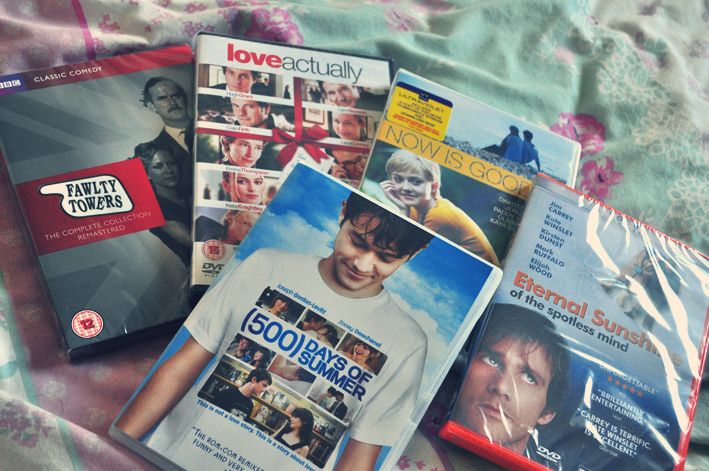 This is probably the most films I've got in one Christmas, but I was soo glad, as I wanted to build up my DVD collection. I was extremely excited when my boyfriend got me 500 Days of Summer. (obsessed with that film) The rest of the films were from my mum and stepdad, It's quite cool as some of them I haven't seen before, so looking forward to watching these. I've just got to find somewhere to put all these DVD's now..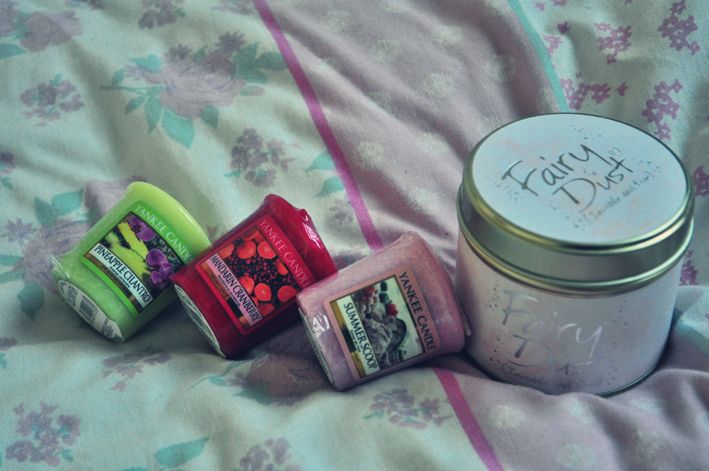 I was really impressed by my mum with these Yankee Candles, it's always something that I go on about to my mum, but always assumed she wasn't that interested and the smells are rad I can't wait for Spring time so I can use the Pineapple and Summer Scoop one, but for now I'm excited to start using Mandarin Cranberry. I've seen the Fairy Dust candle in Waitrose several times, smelt it but never really thought much of it, but I really like it now that I have it, it's kind of soapy but still really nice.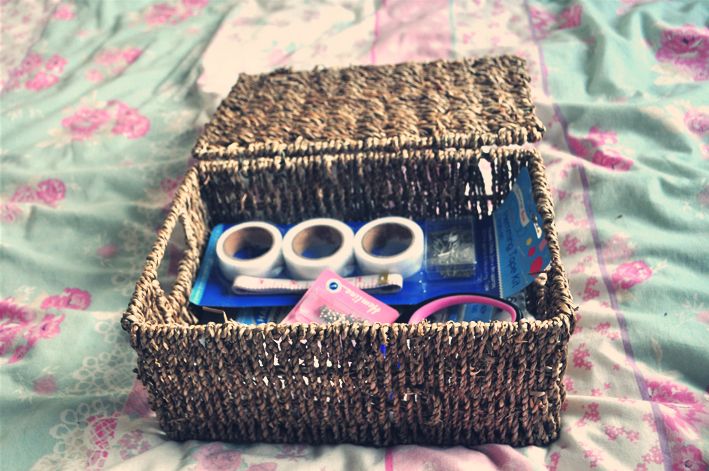 My nan had put together a sewing basket for me, because I mentioned to her that since I moved out of my parents, I don't really have anything like this, so I was very surprised but pleased when I got this, cause I have some many things I need to fix!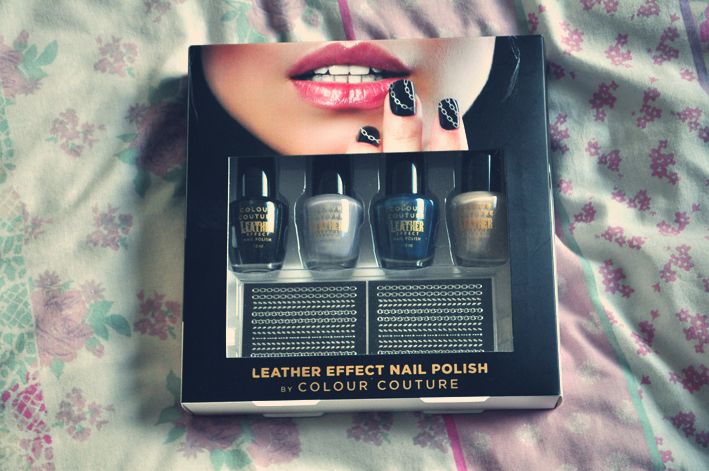 This is what my stepnan got me, and the colours are so pretty, and perfect for this time of year, I've tested some of the colours out and they're really good, i'm looking forward to trying out the metal effect bits aswell.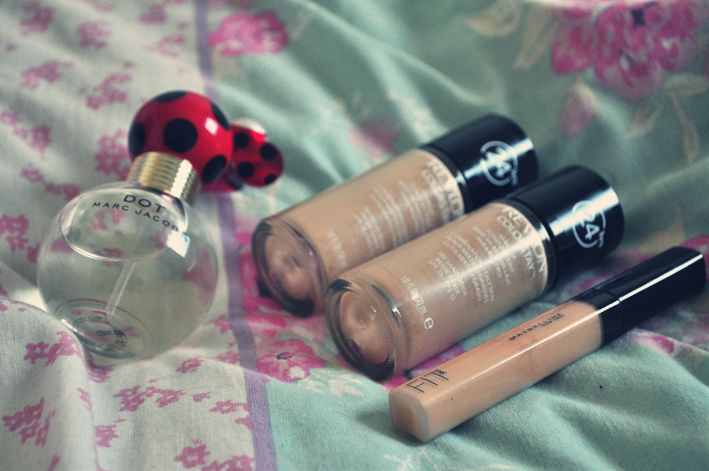 My mum got me a few bits of make up that she knew I was getting short of, which I very much appreciated! I was super surprised by the Marc Jacobs perfume, I'd pointed it out a few months ago saying how amazing it smells, but didn't mention it again. I'm trying to be soo stingy with it as it's such a little bottle, but it smells soo good, there's something very nostalgic about it to me, but I don't know why??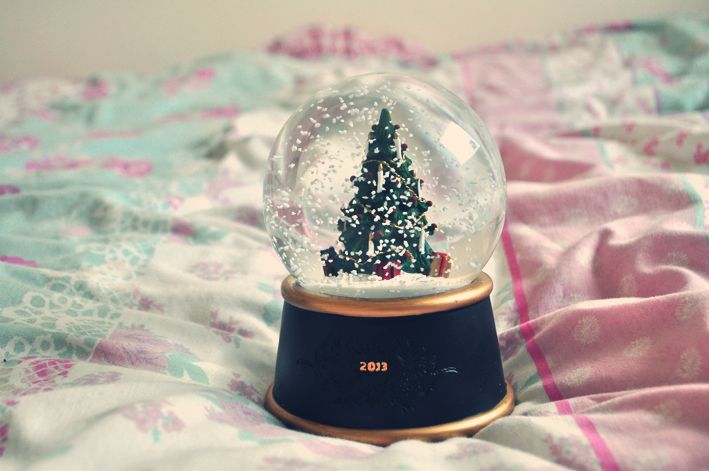 I went through I phase when I was younger of collecting snowglobes, and now I just always recieve snowglobes, but this one is soo pretty, and I love the black with gold, it seems quite sophisticated.
Before I left my parents to go back home, they surprised me with a hamper of food, and these were some of my favourite picks from them. The Pear Drops drink is heavenly, I was given 2 bottles and i've already finished the first one. It's too good. The hot chocolate with the cookies is a dream come true also.

So these are pretty much all I got, I got money also, and things like make up remover, but didn't feel like they'd be worth taking photos of, I hope you enjoyed having a nosey.♥