When I'm with you I have fun.
10:00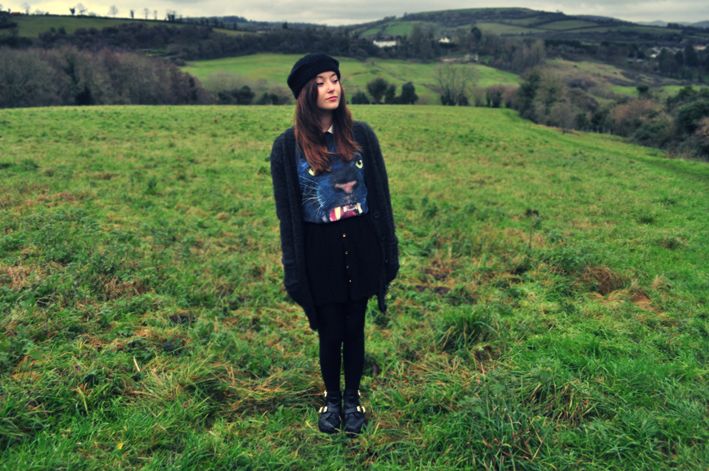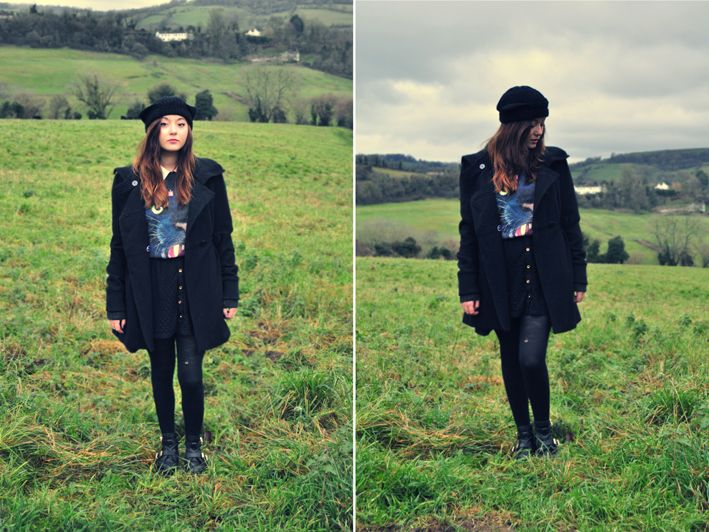 T shirt - Forever 21, Skirt - Boohoo, Coat - Newlook, Cardigan - H&M, Necklace - My Bear Hands, Hat - Ebay

This is just a super adorable outfit that I threw together last week, and it's now become 'that' outfit that I want to wear all the time, but alas, my friends will judge me. And i'll probably smell.
This hat is soooo cute, I found it on Ebay and when I stumbled across it, that was it, it was sat in my basket all nice and cosy. I got the Necklace from a Christmas stall in my local town, her other jewellery was soo cute, and I found it incredibly hard to decide on one, but the little dog was too adorable to leave.
Oh I filmed a video for this ootd, incase you wanted to have a nosey.

♥